THE LEARNING EXCHANGE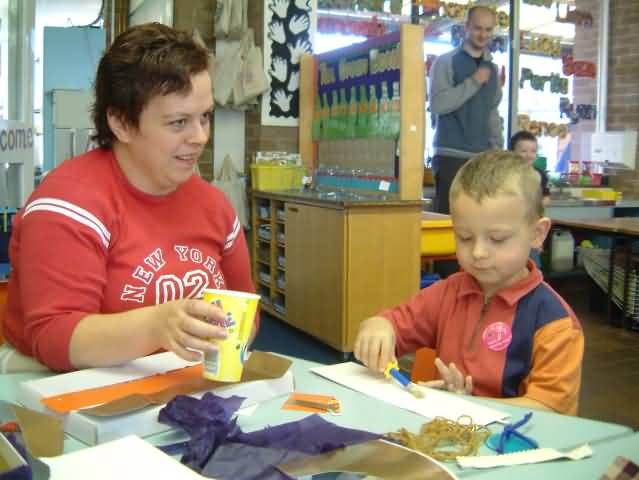 Families with children at St. Peter's School were invited to enjoy breakfast together and then find out about how their children learn at school and the important role parents and carers can play in developing their children as confident learners. Parents and carers were introduced to the school as a learning environment. They found out why play is such an important part of learning, what a reflection corner is and why asking children to imagine chewing a large ball of chewing gum can help them think!. The Learning Exchange is an exciting workshop for all the family to come and discover answers to these questions and more. Together families created a learning toolkit for all to use at home. They found out how to make their home a learning home with a DIY makeover. A crèche was provided by Here and There Crèche Care for pre-schoolers from 6 months.
As well as discovering some new ideas on learning, the day gave everyone an opportunity to exchange ideas on how, why, what and where we learn best.
Below are some photos of the event, click on each thumbnail to see a larger image

Thinking hats

Brain Gym

Mindmapping