Chippenham Family Learning Day - July 2005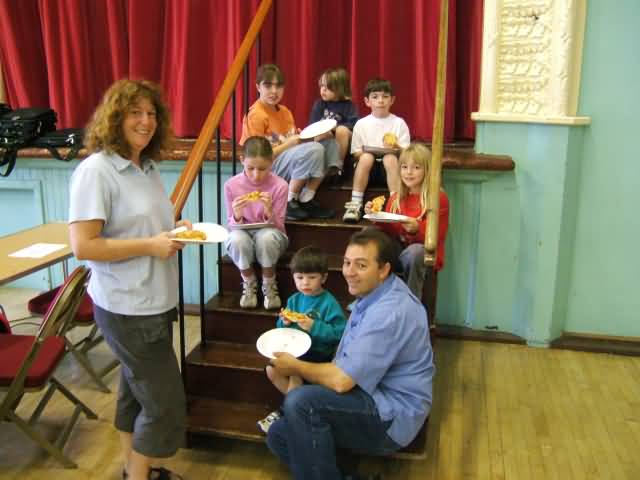 The day was very well attended with around 230 individuals pre-registering an interest and many additional families turning up on the day.
Below are some photos of the event, click on each thumbnail to see a larger image.
The aim of the Family Learning Day was:- To enable adults and children in Chippenham to experience for free different learning opportunities as a family. As a result, an awareness of the importance parents and carers play in supporting children in their learning was gained through fun, hands on activities. At the same time adults had an opportunity to see what learning opportunities were on offer from the Workers' Educational Association and other learning providers in the area.
The day had a Summer theme and families enjoyed making flower from scrap, cooking up pizza, crunchy collages, crafty creations in the library, digital photography workshop musical instruments and mad music making.. In addition, families discovered Chippenham on a town trail and Museum trail.