A Box of Delights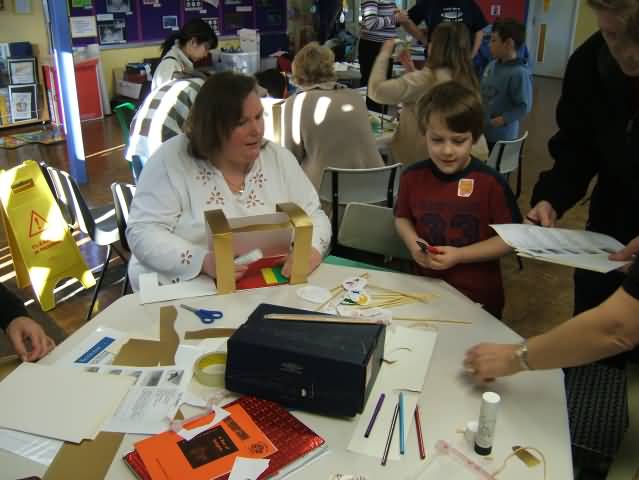 As a further development of the Box of Delights workshop concept, the families at Nythe Primary School in Swindon were the first to try out the pop up theatre to keep in their story box and to help them tell stories.
Parents and carers were introduced to the ideas of Building Learning Power through story telling and in particular the skill of questioning.
As an added bonus the theatres were designed to fold flat for easy transport home!