The Take 5 Challenge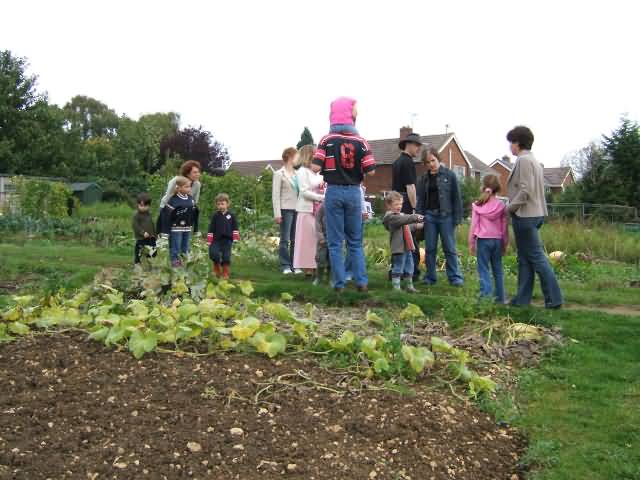 This is the sixth year that we participated in National Family Learning Week and this year we wanted to celebrate learning with the family by discovering all about healthy living.
We believe that healthy living in the form of a healthy diet and physical activity plays a major part of being a successful learner.
St. Peterís is part of the Healthy Schools programme and has achieved much to support the children in developing a healthy lifestyle.
This includes:- The walking bus. Increased physical activity. Access to water throughout the day. Fruit and Vegetables. Milk for the under 5ís An understanding of eating more fruit and vegetables. An understanding of where our food comes from. Improving the nutritional value of school dinners.
There were 5 activities for families to join in with. Each activity lasted about 30 minutes and was repeated throughout the morning.
The Activities
| | |
| --- | --- |
| | ICT Healthy Schools,Families and Children - an e-learning quiz, try it yourself |
| | Hunt the Fat, Fibre and Sugar - learning what's really in many common foods |
| | Pack a Pitta Slurp a Smoothie - making (and eating) salad pittas, fruit kebabs and smoothie drinks |
| | Crunchy Collages - identify beans and seeds and creating art from them together with eating them as soup! |
| | Allotment Tours - visiting the local allotment site to identify fruit and vegetables and see the benefits of growing your own |
Witches Soup Recipe
| | |
| --- | --- |
| | 1 500g pack of country soup mixture (a selection of dried peas, barley, lentils and beans) |
| | 1 Onion |
| | 2 carrots |
| | 2 potatoes |
| | 2 litres Chicken stock |
| | Herbs, salt and pepper to taste. |
| | Soak beans overnight (as directed on packet), discard soaking water. |
| | Add beans to stock, boil rapidly for 5 minutes then reduce to gentle simmer for 45 minutes to 1 hour. |
| | Once bean mixture is simmering: gently soften chopped onions in a little oil then add to bean mixture together with diced carrots and potatoes. |
| | Add herbs and season to taste. |