Scrapathon - March 2006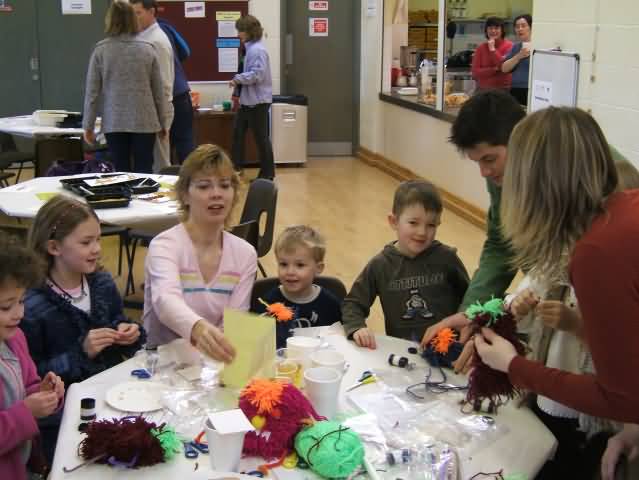 Making gonks

Seed collages

Designing protection for an egg

Then testing it by dropping it from different heights



Building towers to support an OXO cube from spaghetti or straws
Families at Walwayne Court are now experts in Family Learning. Having experienced the fun of learning how to make water powered rockets and CD tanks, 125 adults and children came to school on a Saturday morning to develop their skills of problem solving, creativity and risk taking. These three skills in becoming a resilient learner were demonstrated enthusiastically by families participating in four workshops. These were:
• The Oxo Tower Challenge. • The Great Egg Drop • Woolly Gonks • Creative Crunchy Collages
As part of the School's involvement in the Vibrant Schools Programme, Walwayne Court will be building upon the Family Learning habit that their families now have and will be developing further Family Learning programmes in the autumn with The Learning Tree.