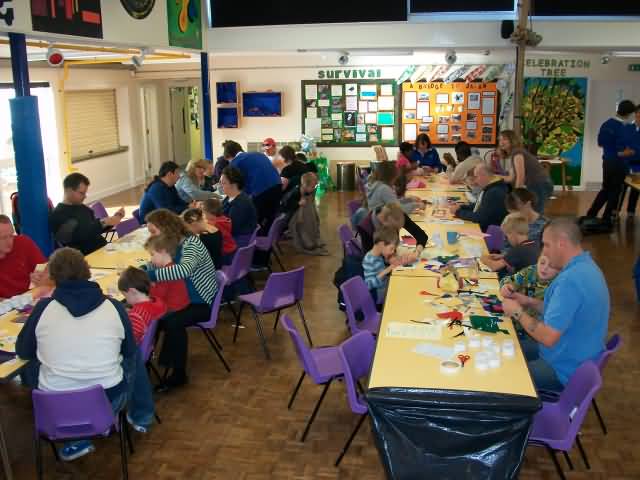 We are now in our fifth year of the Saturday Academy at Nythe which we think is an accolade to the children and their families at Nythe. At Nythe everybody has embraced learning to learn and we are now not only seeing the children move successfully and confidently to secondary school; we are hearing about children who have enjoyed our workshops going on to University, some of them to science, technology and engineering courses. We are even meeting the next generation with new babies arriving all the time. The youngest at the Mancala workshop was 9 weeks old! But it is not only the young who enjoy the Saturday Academy, grandparents regularly visit and are amazed to see children enjoying learning with their families on a weekend, dispelling many of the pre-conceptions about children today being isolated and not able to communicate with confidence across the generations.
The families of Nythe school can really call themselves a Learning Community, which is great because this year is all about community, or to use the technical jargon Community Cohesion. Whether it is belonging to a family, a school, a town, a region, a country or the wider world we are all part of a community which will have its own ideas, traditions and celebrations. This year Jim and I took The Learning Tree project, and in particular '321 Blast Off', to Bangalore,
India where we enjoyed learning with children from an International School and a Free School. Although they were from a very different community they shared with us a love and enjoyment of learning.
Mancala is a game that is played across the world community, from Africa to Asia. it is played on the street by children and adults with something as simple as shells and dips scooped out of the ground, and in homes it is played
using beautiful carved boards and elaborate counters.
We made our Mancala boards from recycled material and had a great time learning to play the game.